How to add an email account in the mail client on your Mac:
1. Click "Add account" in the submenu of the mail program.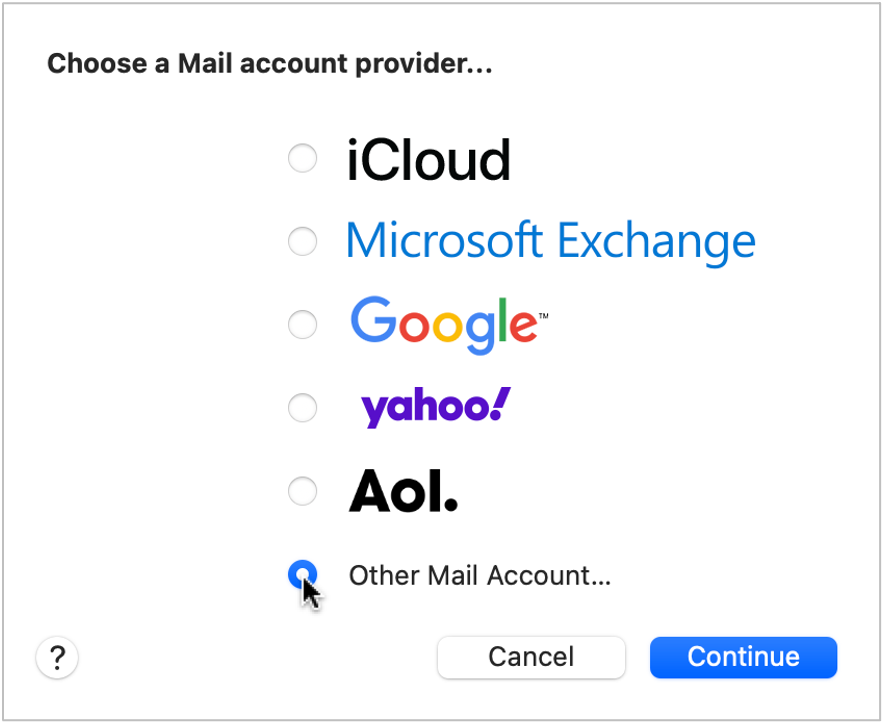 2. Select "Other Mail Account" and click "Continue".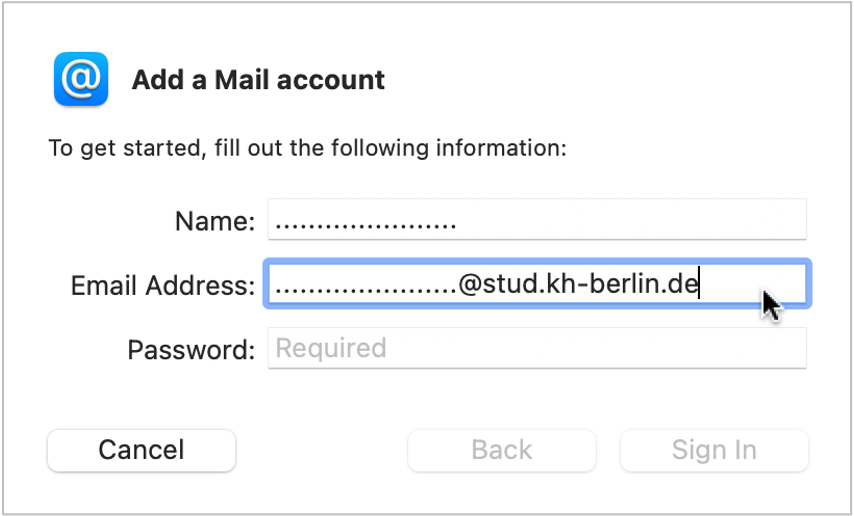 3. Enter your university e-mail address.
    This is composed according to the following scheme: firstname.lastname@stud.kh-berlin.de.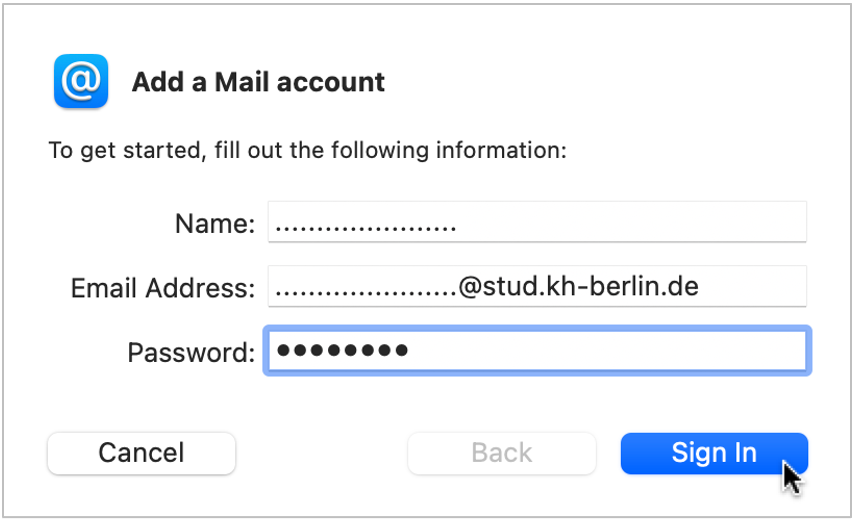 4. The password is the same as the one you use for login to Campuscore.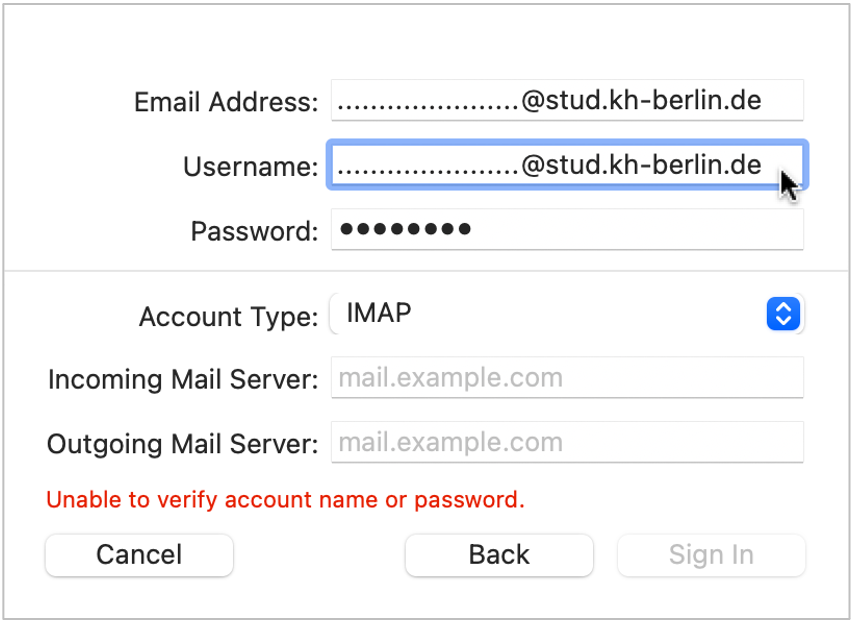 5. The username is the same as your email address.
6. Under "Account Type" you have to select "IMAP".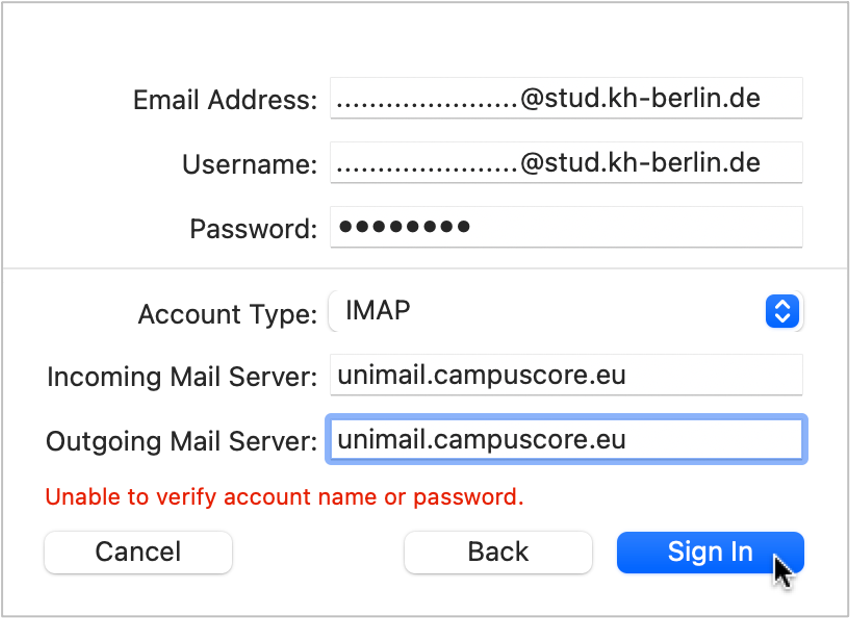 7. The server for incoming and outgoing emails is identical.
    Enter "unimail.campuscore.eu" here and then click on "Sign In".